Fuel Management Systems (FMS)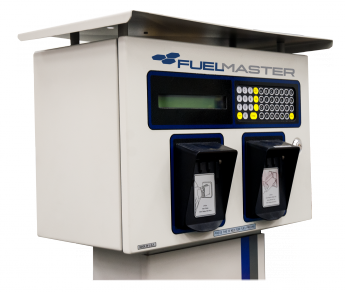 Since 1954, Estes Equipment Company has been the Southeast's industry leader in petroleum equipment. Because of our vast experience in the industry, we know that choosing the right equipment for your operation is important! Fuel Management Systems (FMS) allow your company or agency to accurately track fuel consumption across your entire fleet of vehicles. The experts at Estes Equipment Company can help you design a self-contained fuel management solution that will tell you exactly where your product is going – giving you complete control and accountability at your fingertips.
Benefits of a Fuel Management System
With constantly rising fuel prices, company owners and government leaders need an effective way to limit access to their fuel dispensers, manage their fuel costs, and create reports on overall fuel usage. Estes Equipment Company can help you design and install a Fuel Management System that allows you to:
Control Access by Using Key Cards or Pin Numbers
View Analytics & Reporting of Fuel System Data
Manage Multiple Fuel Sites and Fleets of Vehicles
Quickly Add or Remove User Privileges
Prevent and Deter Theft of Fuel Products
Integrate Data with Existing Vehicle Maintenance Software
Our Fuel Management Systems are customizable to fit the specific needs of your organization and can be installed for new or existing fuel systems.
Brands We Distribute
Because of our position as an industry leader of high-quality fueling equipment, Estes Equipment has distributor and service agreements with the top fuel equipment and software suppliers available on the market! Our team can help purchase the best fuel management system for your needs at the absolute best price.


---
Contact Us to Get Started!